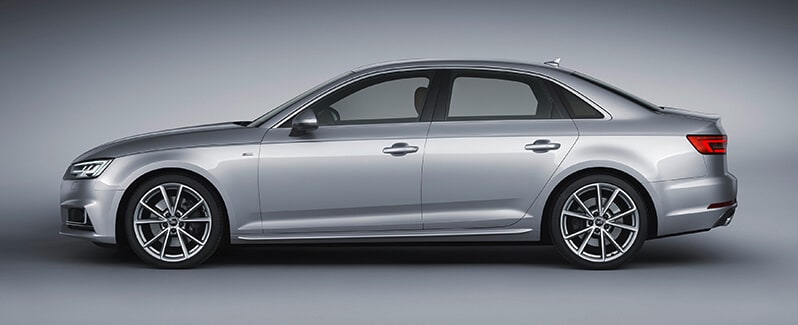 With all the different features and options available for luxury sedans today, finding your next new car can be a difficult process. Drivers who are looking at the market today will be considering vehicles from both Audi and Acura, but which of these manufacturers provides the more luxurious behind-the-wheel experience? We think this decision doesn't have to be so difficult. When you look closely at the 2017 Audi A4 vs. the 2017 Acura ILX, it's easy to see that the A4 offers a level of power, comfort, and convenience that the ILX can't match!
Performance Stats
It is true that the 2017 Acura ILX is slightly more efficient on the highway, where it gets 35 MPG in comparison to the Audi's 33 MPG, but both of these vehicles get an EPA-estimated 25 MPG in city settings.
With that being said, we feel that the small gains in fuel economy you'll achieve in the ILX don't make up for the power it lacks! In the 2017 Audi A4, you'll own the road with 252 HP and 273 lb-ft of torque. The Acura ILX, by contrast, offers just 201 HP with 180 lb-ft of torque. You'll experience this difference every time your tires hit the road!
Comfort and Convenience
Many of the features you'd expect to find in any modern vehicle, such as voice-activated navigation, steering wheel audio controls, and heated front seats, can be found in either of these sedans. However, the manufacturers at Audi have really gone the extra mile to give the A4 that hand-crafted, luxurious feel that we know you desire. Check out these next level features that the ILX doesn't offer:
Authentic leather interior

Cooled driver and passenger seats

Three 12V DC power outlets
Take Audi for a Test Drive!
In the competition of the 2017 Audi A4 vs. the 2017 Acura ILX, there's really not much competition at all! Drivers in the Chicago, North Shore, and Highland Park areas are choosing Audi. Once you've stopped by Audi Exchange to take the A4 for a test drive, we're more than confident that you'll do the same!